Resources
ArtAbled
Ms. Prarthana Prateek Kaul's brain child 'ArtAbled' is a concept to bring together persons with disability to a single platform in order to celebrate the talent and art by differently abled. Prarthana being the Co-founder and Managing Trustee of GiftAbled Foundation dreams of an inclusive world where all are respected and treated for their abilities and not ignored for their limitations/disabilities. As GiftAbled Foundation's initial steps towards this goal, they were in search of partners to host ArtAbled in December, when GiftAbled Foundation would also complete its first year of existence. In this endeavor of GiftAbled, Cheshire Disability Trust came forward to support GiftAbled in terms of Sponsoring, Logistics and Venue partner.
GiftAbled in association with Cheshire Disability Trust inaugurated ArtAbled on Dec 3rd- also celebrated as 'World Disability Day'.
ArtAbled apart from being a platform for artists with disabilities to showcase their talent and art in the form of paintings, music, dance or products which are made by them for their livelihood, also included special sessions on Assistive Devices and Corporate Inclusiveness Environment and Interactions with persons with various disabilities. Through ArtAbled, the organisers want to shift the focus to possibilities from disabilities.
Partner Organisation: Cheshire Disability Trust
Date and Time: Dec 3, 2014- Dec 7, 2014, 10:00 AM- 5:00 PM
Location: Cheshire Disability Trust, Opp. to Manipal Hospital, HAL Old Airport Road, Bangalore- 560017
Event Objective: To shift the focus to possibilities from disabilities
Beneficiaries: Eight partner NGOs/Individuals for whom ArtAbled was a platform to sell their products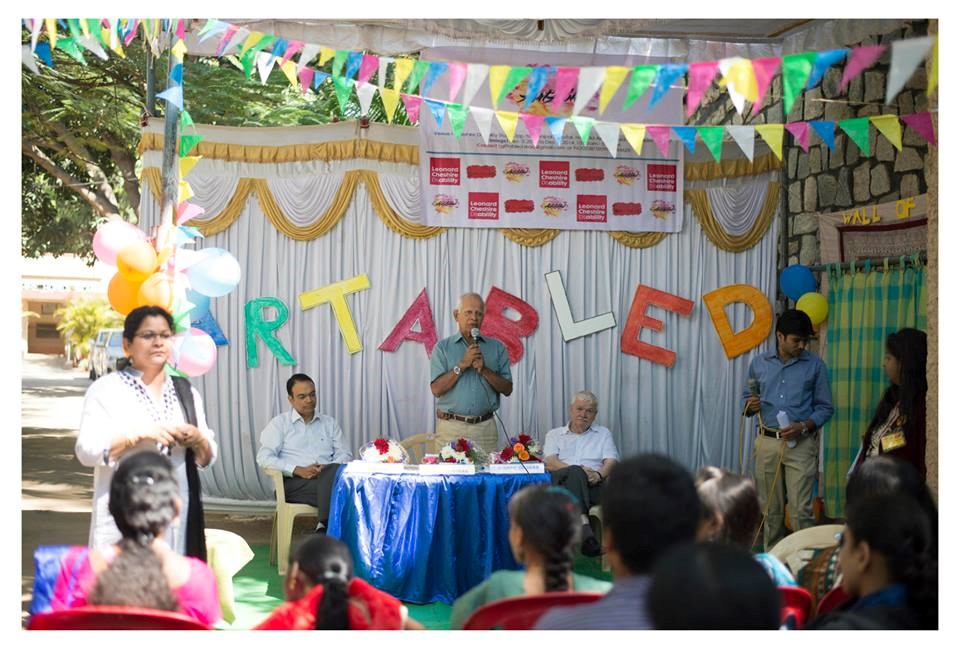 Agenda
ArtAbled was a five day event.

Inauguration
ArtAbled was inaugurated on 'World Disability Day' which is Dec 3rd 2014. In the event, children from Sheela Kothwala Institution for Deaf (SKID) performed along with welcome song sung by special people.
The highlights of the events included Govt. Facilities for Persons with Disabilities (PwD) conducted by Mr. Srinath, Cheshire Disability Trust and honoring corporate representatives for their CSR Support to Cheshire Disability Trust. The participants also took pledge to make their efforts towards an inclusive society and also inaugurated 'Wall of Hope'.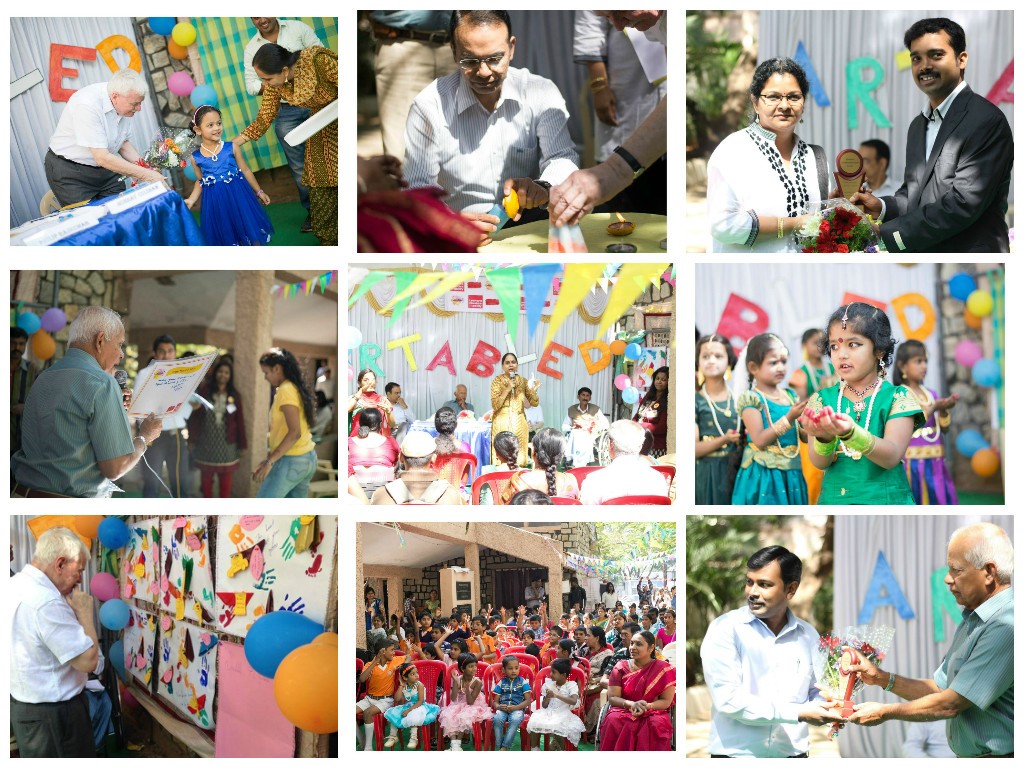 Event Brief
i. Exhibition cum Product Sale
ArtAbed being about 'celebrating art by differently abled' had Exhibition cum Sale of products made by persons with disabilities on all days of the carnival that was from Dec 3rd to Dec 7th. The products included paintings, greeting cards, candles, earrings, paper crafts, bags, pottery workshop sessions and many more.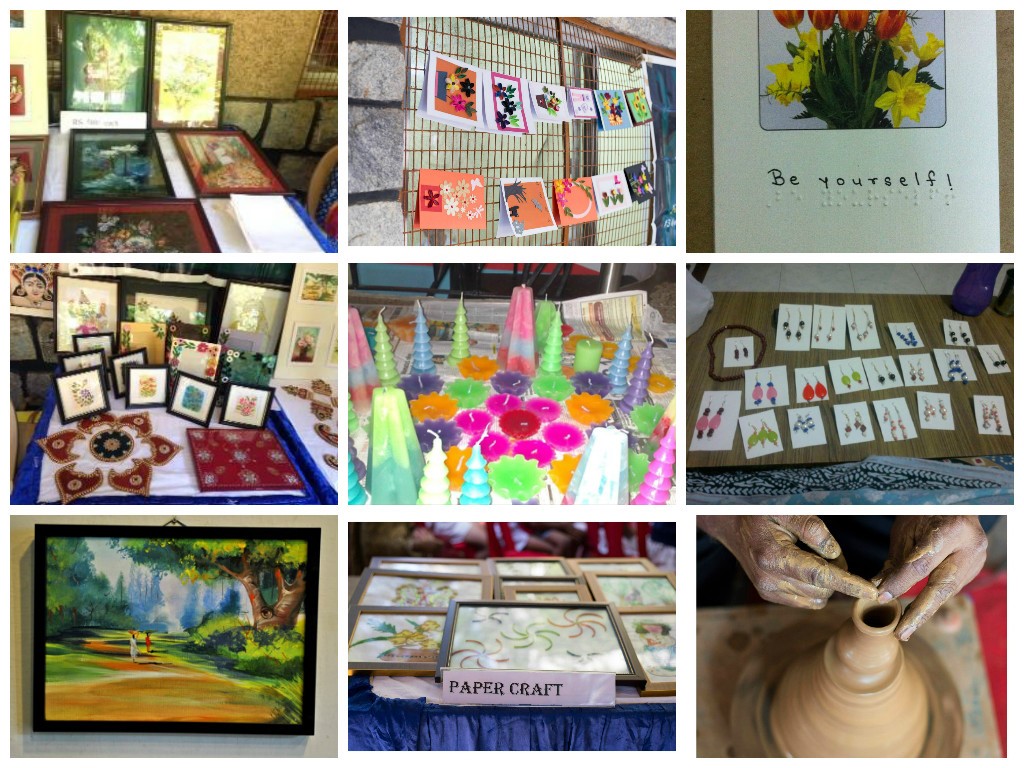 ii. Step Towards Inclusiveness
Started with sensitisation about Disability followed by Jobathon which addressed to some basic, but critical questions while hiring persons with disabilities, such as:
How to improve communication with an employee who is a special person, yet you did not know where to learn sign language?
Being a service provider, where should one look for persons with disabilities as suitable candidates for their organization?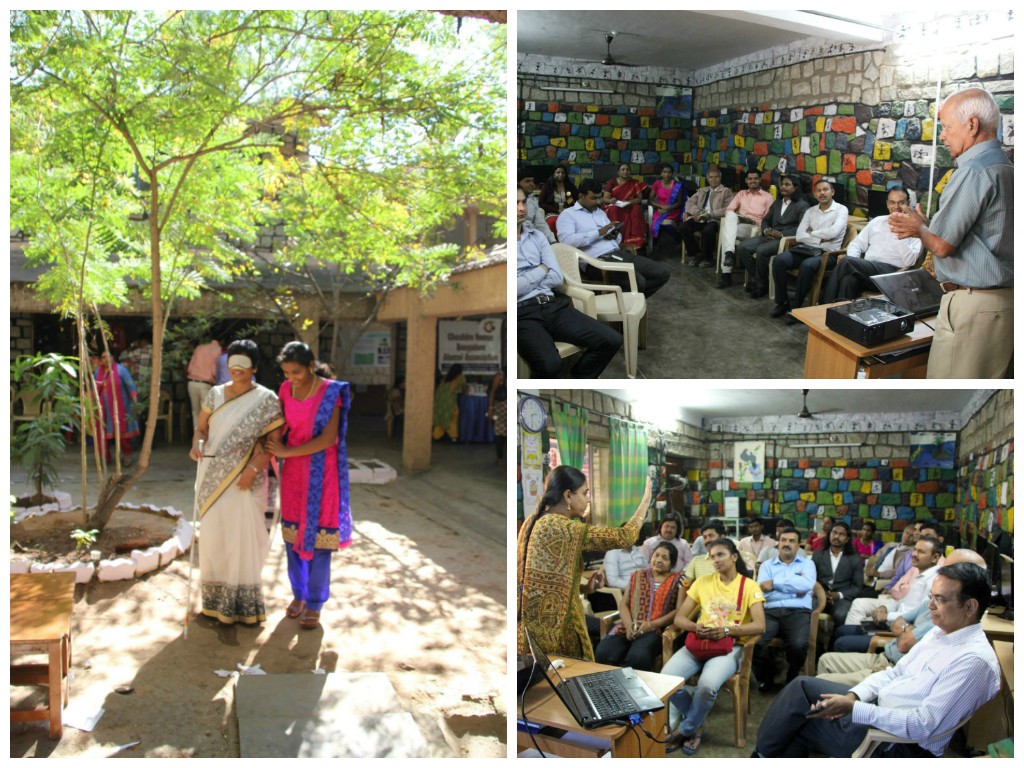 iii. Assistive Devices Session and Experience Zone
Assistive technology (AT) experience zone and exhibition was conducted to bring about awareness on different workplace solutions (WPS) to show how a person with disability uses to enable themselves so that they can work in par with non-disabled in companies to be economically independent.
The target audiences were company representatives and employers who were interested in hiring persons with disability. Hiring Managers can be benefited as they get awareness on how persons with disability do a particular job effectively in par with non-disabled and help them in decision making for hiring persons with disability.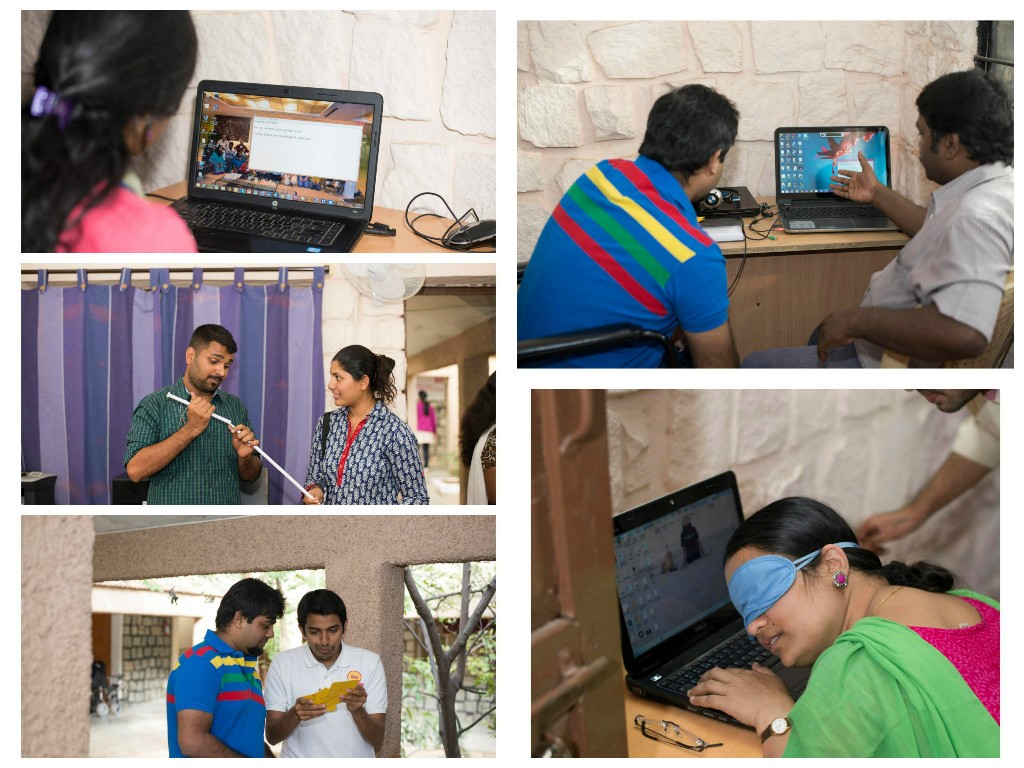 iv. Wall of Hope
During ArtAbled, the wishes and needs of persons with disabilities were fulfilled through 'Wall of Hope'. Wishes are collected from PwDs and were then displayed on the Wall of Hope. The participants at ArtAbled came forward to donate and fulfil the wishes.
Through Wall of Hope, 53 wishes of worth of 41, 530 Rs were fulfilled.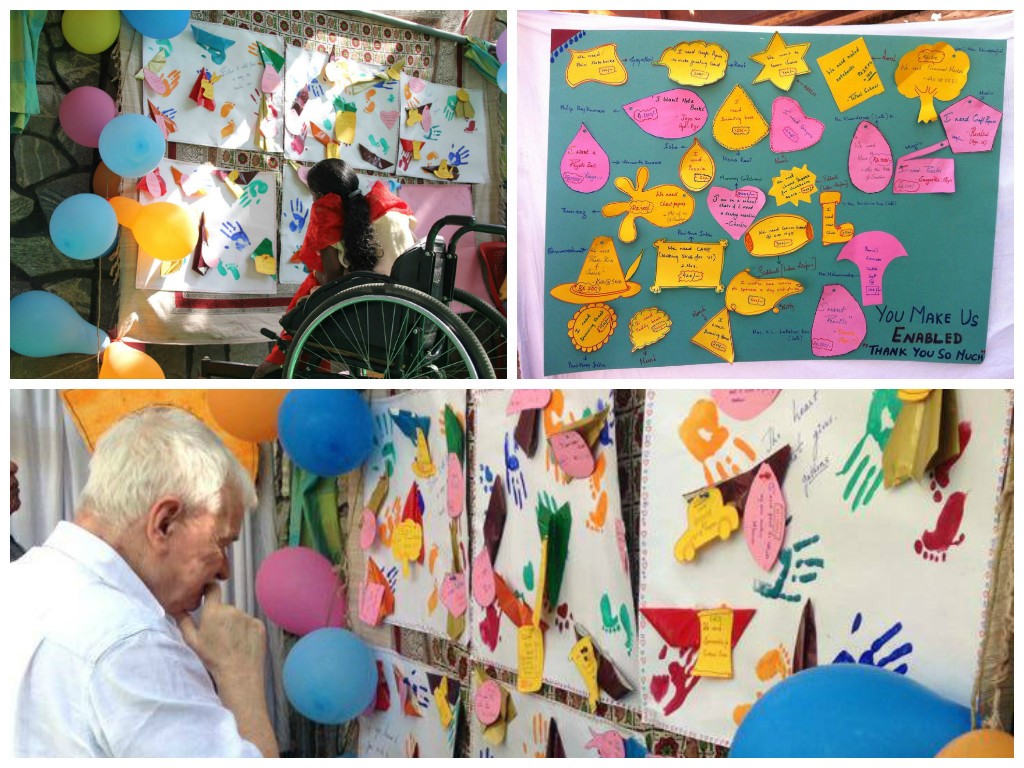 v. Interactions
GiftAbled Foundation inaugurated 'Vision Club' where sighted and visually impaired could learn and interact and share experiences and learnings with each other. Inauguration of Vision Club was a part of the full day 'Interactions', where a number of activities happened including Deaf Club Meet, listening to success stories, life experiences, a talk from "The Life Coach", Fun, Song, Dance, Masti and more!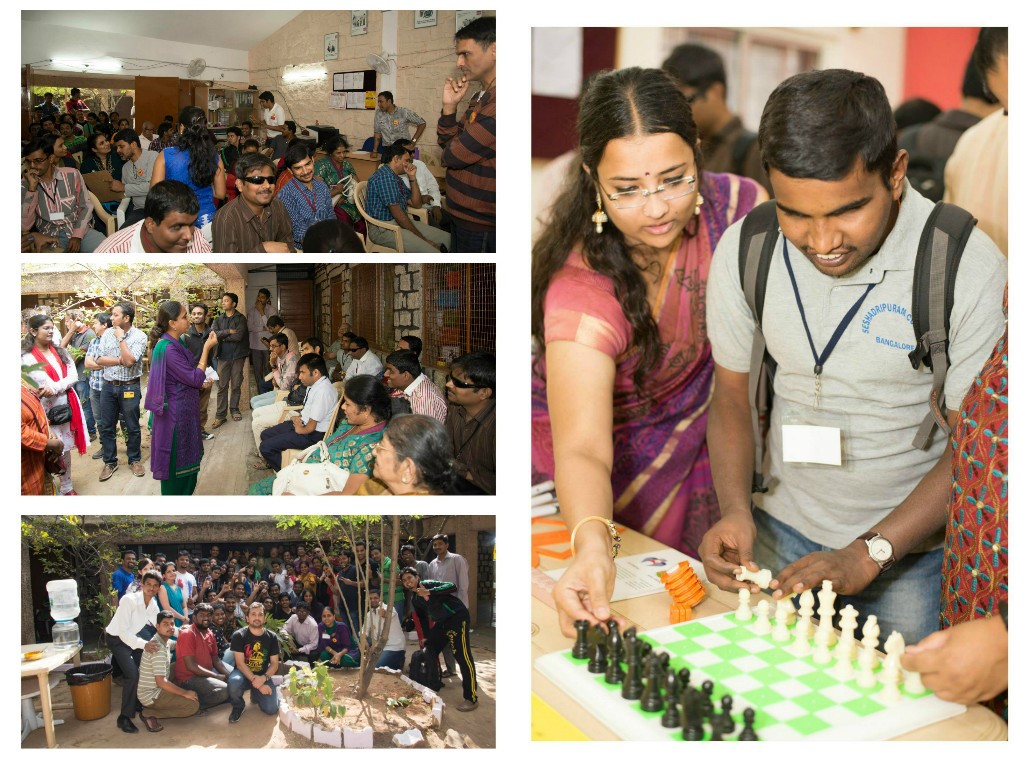 Impact
5 Days
100 Volunteers
25 Corporate Representatives
8 Partner NGOs
20 Artists promoted
Total Sales of Rs. 47,090
1 Wall of Hope
53 Wishes worth
Rs. 41,530
1 New Venture Funded
Supporting 33 PwDs
1 Interaction Day benefiting
30 Visually Impaired
50 Hearing Impaired
Suggestions for ArtAbled 2015
Bigger Venue space
Play success stories videos of persons with disability
More informative and unique Interaction sessions
Number of event days should be reduced